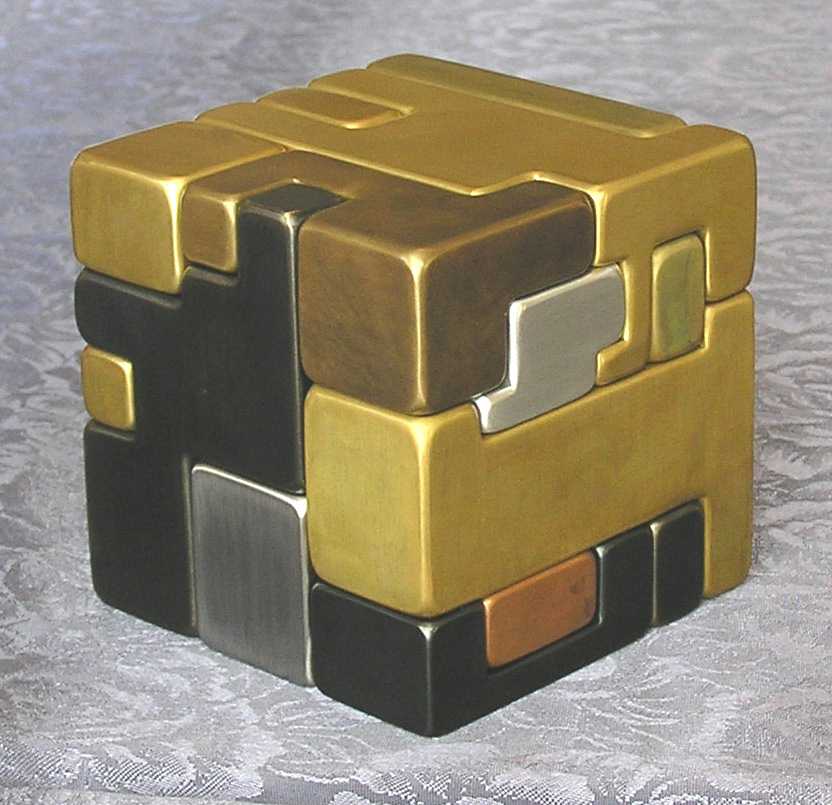 ---
| | | |
| --- | --- | --- |
| Conundrum I - Puzzle Sculpture (Signed and Numbered) | SOLD OUT | No Longer Available |
---
May, 2002

Hi,

My name is GarE Maxton. Quite a while ago, I exhibited large kinetic metal sculptures in galleries, art fairs and shopping malls. These projects typically were quite large and took up to one year to build; they were quite amusing to watch. After that, I had a rather long artistic hiatus, which included a successful stint in commercial property development and leasing. Recently, I recommenced my artistic endeavors with the design of several desktop projects which would have been impossible to produce way back when for anything less than a "king's ransom" because of their complexity and precision. The Conundrum is the first in a series of intellectually challenging puzzle sculptures I expect to release over the next few years.

I made The Conundrum out of 12 interlocking pieces each made from a single metal including brass, copper, aluminum, steel, and stainless steel. The 12th piece, completely hidden inside, is a one inch cube of solid GOLD or SILVER BULLION. Each piece of this sculpture is a unique geometric form with a wonderfully smooth feel. I display the sculpture on my desk .... unassembled ..... because it's such an intriguing conversation piece. Each piece is meticulously finished and tested for a smooth sliding interlocking fit, and individually hand sanded to secure a smooth finish. Selected pieces are given a patina, creating contrast within the sculpture through added color. The finished work has an incredible "fit and feel."


When fully assembled, The Conundrum forms a beautiful three inch solid cube weighing over 8 pounds! Most people are surprised by the weight when they first pick it up. I guess it's one of those things best experienced first hand. I had been considering building a solid 6 inch cube until I realized it would weigh more than 75 pounds.

HERE'S YOUR CHANCE TO OWN SOMETHING TRULY UNIQUE !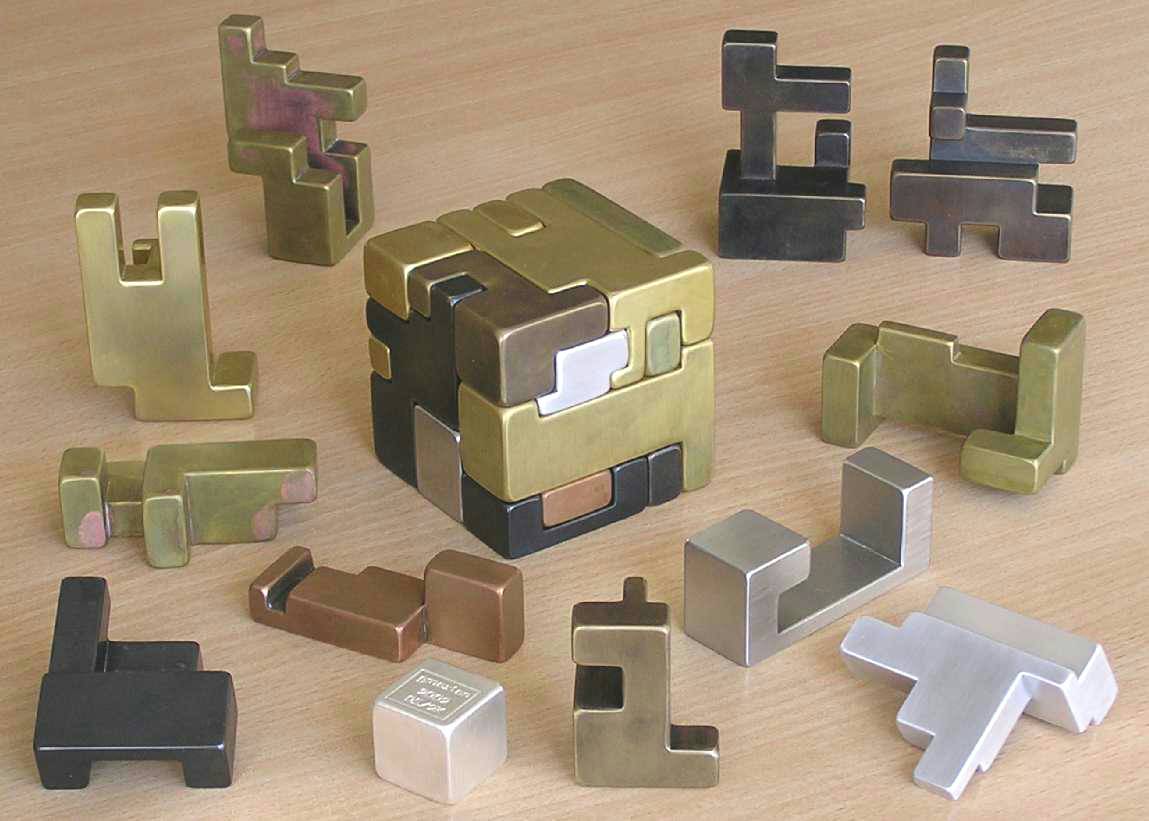 (2 complete sculptures shown here! Color combinations vary at artist's discretion.)
(
The Conundrum
sitting on a display stand)
---