Sign Building Availability/Description
---
This luxurious "Sign Building" apartment is hidden away in a totally nondescript downtown building ...........

Check out these Interior Photos!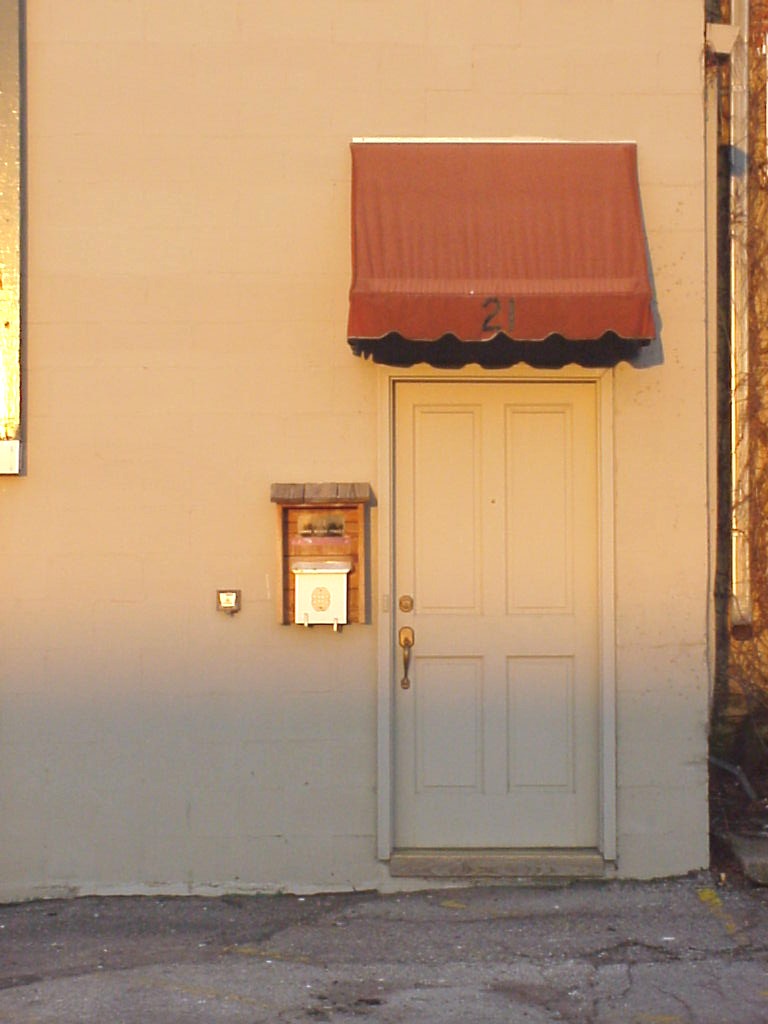 Apartment Entrance
The apartment entrance is on the ground level; the doorway opens into an entry area with some storage and the furnace room. Straight ahead is a stairway that leads up to the second floor into the very open kitchen/living room with a 15' vaulted wood ceiling. The kitchen is equipped with a downdraft stove, tile counter, refrigerator and pantry. From the living room there is a hallway leading to the single bedroom with high ceiling, large windows and a closet. There is also a bathroom with stall shower and sink off the hallway. The jacuzzi tub is in a carpeted loft above the living room (Watch videos while taking a bath!!!) accessible by a pull down ladder from the living room. There is another loft accessible in the same way above the kitchen which can be used for sleeping or storage (+ 1/2 bedroom) . The Apartment has gas heat and central A/C. This unit has one exterior parking space and private laundry with washer and dryer but does not include the garage which is owner occupied. There is no Smoking allowed on the premises.
---
For more information call GarE Maxton @ 734-662-4273 or Contact GarE Maxton
---
Go Back